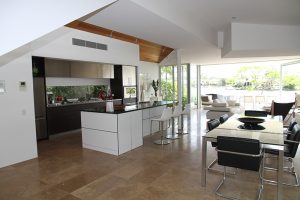 Paint may be the 'go to' when injecting your home with color and style, but if you're willing to get a little more creative, tile may be the way to go. Not only are you investing in the look of your home for your own personal enjoyment, you are increasing the resell value, should you decide to sell your home.
There are so many options for choosing the best tile for your home that it may be daunting, but when it comes to material, nothing beats tile's durability and ability to shrug off stains while looking fantastic! Sounding good? Narrow down your options according to your needs with these classic styles or just glean some inspiration for next home makeover.
Porcelain, Ceramic, or Stone
You can't go wrong with these. Porcelain, ceramic, and stone are all great options when you're looking to add some class and sophistication, with a touch of Southern charm, in your Memphis home. Both porcelain and ceramic tile can yield a high-end look, but there are some key differences between the two that could sway your decision, depending on your lifestyle and specific needs.
Porcelain tile can come glazed or unglazed, and is harder and denser ceramic tile. Unglazed porcelain tile has the added benefit of resisting scratches and scuffs, increasing its durability and longevity.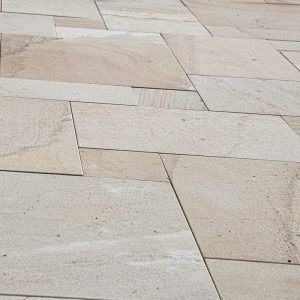 Ceramic tile is softer and more porous than porcelain, but don't let that discourage you from using it! Because it is softer, it is much easier to cut and install, and its unique glaze creates a surface that resists spills and splashes.
With stone, you can choose from limestone, travertine, marble, granite, or slate. Since stone tiles are natural, they require a little more maintenance to keep them from looking dull over time. You should have all natural stone floors refinished every three years to retain their luster and to protect them from wear & tear. 
Caring For Your Tile With Tiger Paws
Although tile is a VERY durable surface, it still needs some love, just like your carpets and hardwood floors! Daily foot traffic can cause porous tiles to collect dirt, especially in the grout, making it look discolored. Additionally, store-bought floor cleaners can strip your tile of its natural beauty and remove the protective sealant, allowing dirt to penetrate further. Our specially trained technicians use non-acidic cleaners, special brushes and a high pressure wash to scrub away the grime. When your tile starts looking dingy, give Tiger Paws a call – we'll leave your floors looking like new!