---
Carpeting is not only attractive but is also soft underfoot, helping to create a warm, inviting space where you enjoy spending time. It is perfect for families since it provides a soft place for children to play. It is also ideal for cool climates since it eliminates the shock of stepping onto an icy cold floor when you get out of bed in the morning.
Carpets are also an expensive investment so you want to make sure you choose the right one for your home. There are a lot of different types of carpeting out on the market and when you first head out to a flooring store, you may find yourself feeling a little bit overwhelmed by all of the choices. Fortunately, there are a few ways that you can narrow down the selection. In the first part of this guide on how to choose the right carpet for your home, we're going to cover certain considerations from the room needs to carpet fibers and construction. So let's begin!
---
---
Before you jump in head first, consider these questions when it comes to this home improvement project:
How is the room used?

Does it have heavy or light foot traffic?

Is the room at the center for entertaining in your home such as your kitchen or family room?

Is there a doorway leading to outside or will the carpet be away from entrances?

Does this floor receive direct sunlight?

Do you have pets?
Answering these questions for yourself will help guide you and make the process easier when working with a carpet dealer. 
---
---
One of the biggest mistakes that people make when choosing carpets is selecting the wrong color. When you see a display of carpet samples at a flooring store, you may be tempted to go for one of the more colorful options. Most of the time, however, you will wind up regretting that decision.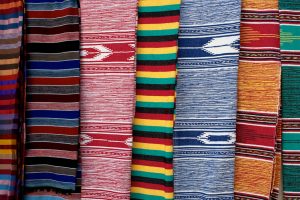 Instead of going for a bright color such as red or blue, it is almost always better to go with a neutral shade. Carpeting in shades of tan or gray may seem bland or boring. However, it is far more versatile regarding how you can decorate the rest of the room. Neutral carpeting works with any other color, which is was makes it so ideal when you're trying to sell your house. That means you can change the color scheme in your room simply by changing your decorative accessories. This is far easier than having to tear out your carpeting every time you want to change the color in the room. 
Don't let light colors intimidate you either. Most people are afraid to install a light beige or tan carpet for fear of stains or getting dirty. Luckily, new stain and soil resistance develops in technology makes today's lighter color carpets easy to clean and take away the fear. Also, if you're still worried then having a trustworthy carpet cleaning company nearby really helps! Tiger Paws has been keeping carpets clean in Memphis since 2001. They provide residential and commercial service. They also work with realtors and property management.
---
---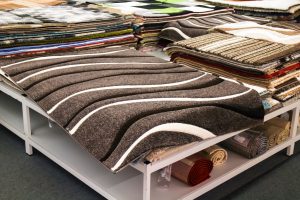 Not all carpet fibers are equal and you should pick the type that fits your needs. Natural fibers, such as a wool carpet, are extremely expensive and are difficult to care for. There are many reasons that the more commonly used types in wall-to-wall carpeting are synthetic fibers. The most used synthetic in the United States are nylon fibers, polyester fibers, triexta fibers, and polypropylene (otherwise known as olefin carpet). Each one of these have different characteristics, such as being abrasions resistant, to match different needs. Here's a quick breakdown of each:
Nylon - This is the most well known of the fiber types. In general, this is a strong fiber and is noted for its durability and high resiliency, in other words its ability to bounce back after being flattened. The disadvantages with nylon are that it is typically more expensive than the others and less stain resistant, although it's always protected with a stain treatment.
Polyester (polyethylene terephthalate, or PET) - A very versatile fiber that's been used for a long time. In the past, it's been  viewed as a lower quality carpet than nylon because it's not as strong or resilient. Fortunately, advancements in carpeting technology have made it more durable! The big advantage with this fiber type is the built-in stain resistance! And, as a bonus, these carpets today are often manufactured out of recycled materials which makes them a more environmentally friendly choice than nylon.
Triexta - The newest type of carpet fiber on the market is generating a lot of buzz in the industry. Triexta comes from the same "root" as polyester but there are several key differences between the two. The biggest differences are that triexta is more resilient and softer than polyester carpet. 
Polypropylene/Olefin - This has a similar appearance to wool so it's commonly found in looped styles of broadloom and area rugs. It's normally thought of as a less durable fiber than the other synthetic carpets so often it's used in products that are entry level quality and the looped styles because resiliency isn't as vital. The advantage, however, is that this fiber type is very stain resistant making it great for areas that are susceptible to spills.
---
Consider the Pile of the Carpet
---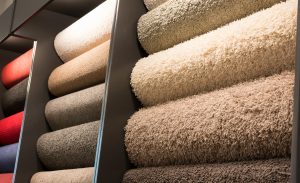 In addition to looking at the fiber, you need to think about the way the carpet has been constructed. Let's look at a breakdown of the different piles, or style as some would say:
Cut Pile - This is essentially highly twisted yarn that has been cut evenly across the top. As one of the most popular choices, it can be highly durable when selecting the type of fiber, density of tufts, and the amount of twist. There are different choices in the cut pile category:

Textured Plush - Both decorative and versatile, this carpet will add casual beauty to any room in your home! Great at hiding footprints and vacuum marks if that is what you seek (Pro-tip: if you're trying to sell your house, being able to see the footprints of prospective buyers can be handy in seeing what they look at the most in your home). This is the preferred style for homes that are busy, busy, busy!
Saxony - Its versatility is due to the fact that it's available in different looks and therefore can work with almost any type of decor. Straight Saxony looks refined and works great in dining rooms while the Textured Saxonies are more casual and work better in family rooms and dens.
Frieze - Basically this type is the shag carpet evolved. This style has long fibers and are generally very durable. Cozy and inviting, the Frieze is best for casual rooms and not ideal for more formal areas.
Plush (Velvet) - A very dense style that gives off a luxurious feel. It does show footprints and vacuum marks and is considered best for low traffic areas and formal rooms. 

Loop Pile - These are twisted yarn that has been looped at the same height which creates a uniform look. The Loop style is known for general lasting a long time in those high-traffic areas. Many of the popular Berber styles are loop pile with sprinkles of darker color on a lighter background. 
Patterned Loop - This is the same as the regular Loop Pile, but instead of a uniform height, you're looking at two to three (on average) different loop heights. This creates a pattern effect and more casual look while maintaining durability. 
Cut and Loop - Essentially a combination of the cut and looped styles, this offers a variety of surface textures. When you see carpets that look like sculptured squares, chevrons and swirls, this is what is done to achieve that. When multi-color, they are effective at hiding stains and soil.
---
As you can see, there is so much to understand, at least as a basic level, when it comes to choosing the right carpet. It's important because you'll be investing a lot of money into it and you have to live with it (unless you're selling your home of course). Be sure to standby for the second part of this guide on how to make the right carpet choice for your home!